COSTA RICA
Tropical Bird Watching & Photography Tour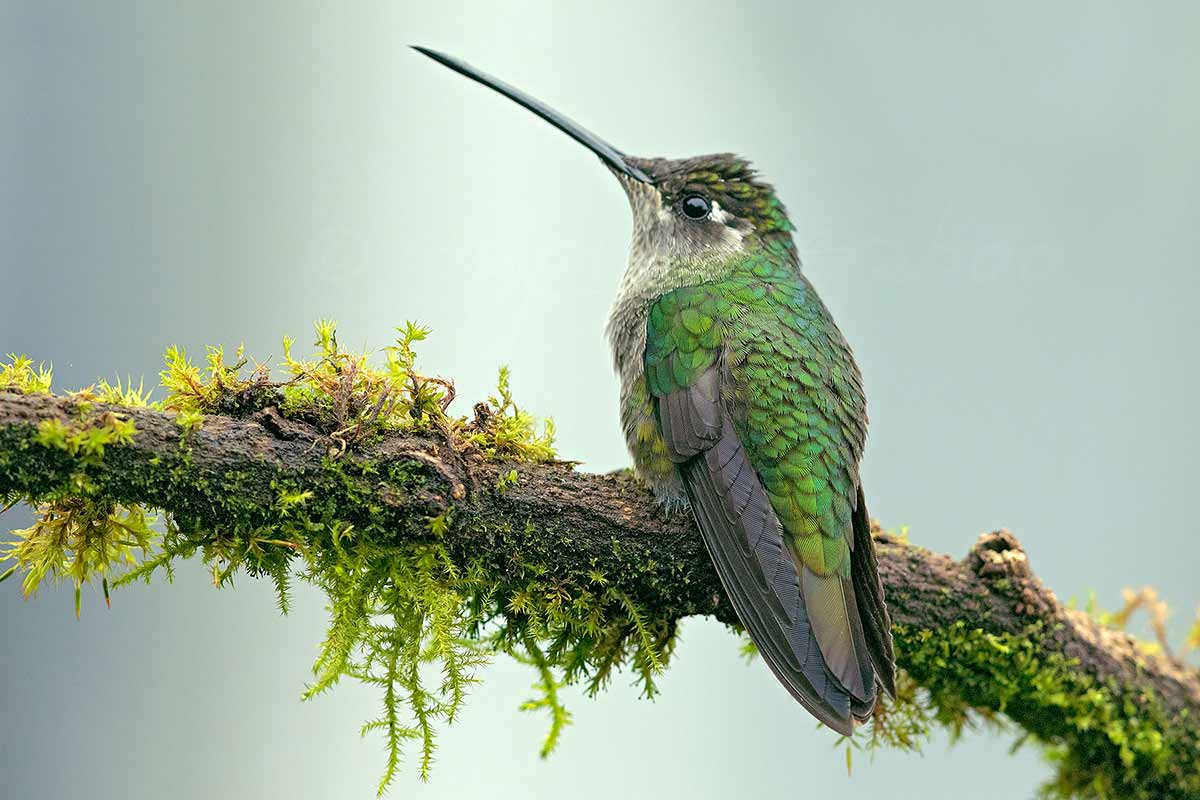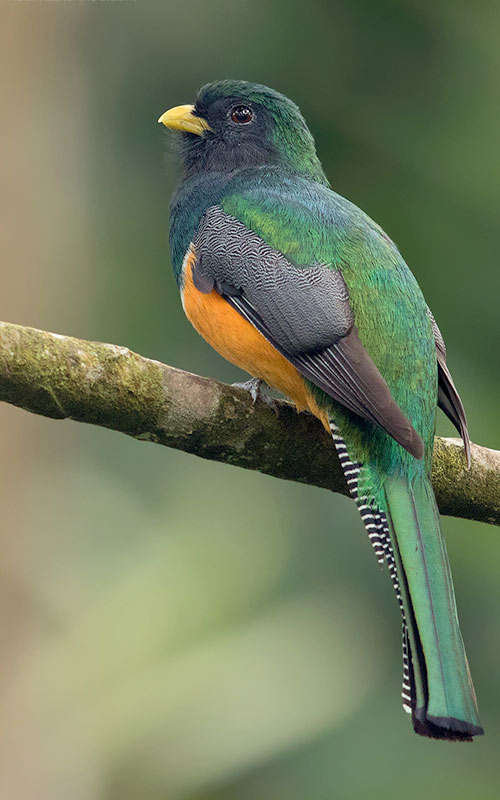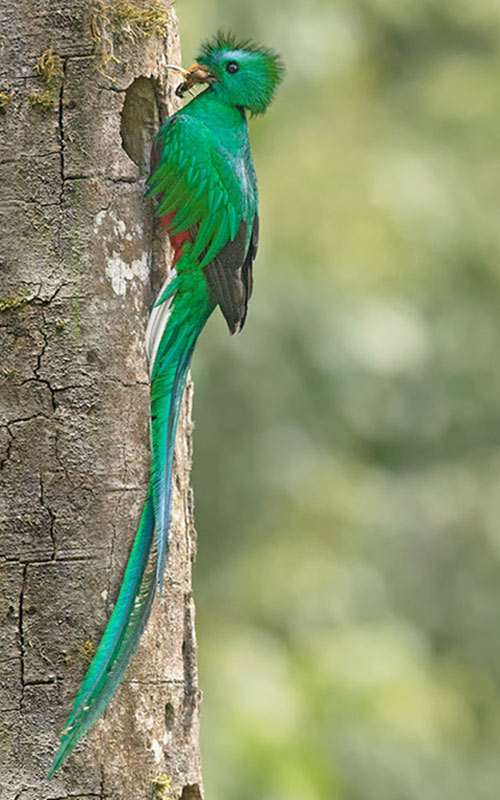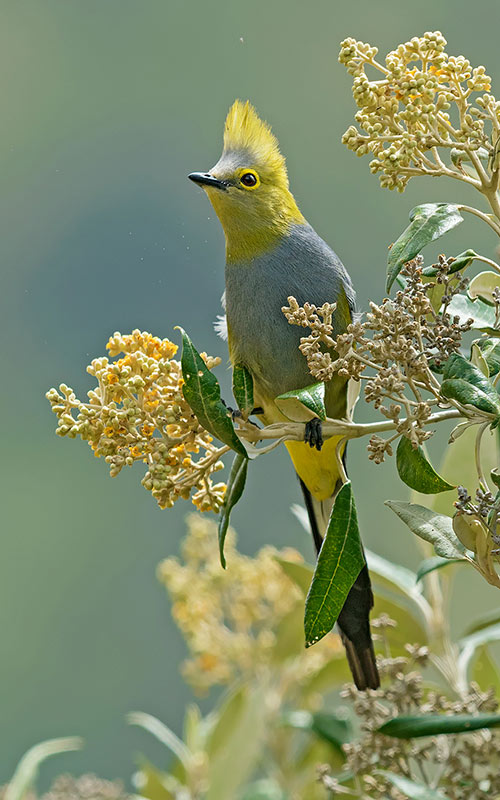 Tour Date:
April 2018
Trip Highlights:
11-days Tour to a Central American paradise
Access to multiple private farms
Cost includes food, lodging, boating and transfers (check itinerary for exclusions and more details)
Multiple topographies covered between Caribbean lowlands, mid elevations & highlands.
Detailed Itinerary:
Day 1 – Arrival in Costa Rica.
Transfer to our hotel which is very close to the airport. This helps us avoid long taxi drives to other hotels after a long flight. Spend 1st night at hotel. Only breakfast next morning is part of the package.
Dinner is not included on this day.
Day 2 – Atlantic Lowland Rainforest
Next morning after breakfast, we drive to our first destination, a rainforest lodge with feeders that offers unmatched opportunities to photograph Toucans, Oropendolas,
Tanagers, Honeycreepers, and Parrots among many other birds. The lodge is surrounded by pristine rainforest habitat and we will take a walk to find the elusive red capped manakin in its lek, gartered trogon, central America pygmy owl, Green Honeycreeper, Red-legged Honeycreeper, Shining Honeycreeper, and Blue Dacnis among many other possibilities on this day.
B-L-D (Lunch and Dinner included)
Day 3 – Atlantic Lowland Rainforest
Our day will start with a heavy breakfast and then off to the san carlos river where we will have a lot of good bird sightings along with some local specials like the iguanas, black hawks, macaws, tiger herons, southern lapwing, white ibis and the occasional sungrebe and sunbittern. Post lunch we will visit a local garden to look for the rare royal flycatcher
B-L-D (Breakfast – Lunch – Dinner included)
Day 4 – Sarapiquí Rainforest Preservation Area
On our 4th day in Costa Rica we will leave the Atlantic rainforest early morning and reach our next location, a private farm with restricted access to look for some endemic specialties like the Thicket Antpitta, Honduran white bats, Spectacled Owls among many other local rarities. This is a long walk inside the forest and will need physical endurance. Since this is a very hectic day we spend the second half post lunch shooting at a local feeder which gets some very interesting and difficult to photograph species like the crowned woodnymph, pale billed dove, crimson collared tanager. If our participants want we can also look for the yellow morph of the eye lash viper.
Head back to our lodge and retire for the day. B-L-D (Breakfast – Lunch – Dinner included)
Day 5 – Sarapiquí Rainforest Preservation Area
On this day we will target many species in the rich La Selva area. Our main targets will be Parrots (up to 3 species including the possible Great Green Macaw), Trogons, Tanagers and Toucans (up to 3 species) at the forest edge. Besides that you will have access to an extensive trail system penetrating a beautiful piece of lowlands virgin rainforest in which you can expect some of the more elusive typical forest birds like Tinamous, Manakins, Woodcreepers and Antbirds.
Head back to our lodge and retire for the day. B-L-D (Breakfast – Lunch – Dinner included)
Day 6 – Mid Elevations (Open to changes if the group wants to pursue birding after a long drive)
After breakfast, we will move to one of the best cloud forest lodges in costa rica's volcanic plains. The active Arenal volcano faces our lodge's restaurant area and makes for a scenic view, not to mention the fantastic locations around the property that 1 can view on a casual stroll. After a great lunch, there is an option to either visit the nearby La Fortuna town or just unwind in the luxurious pools and bar area of our lodge. We will treat this day as an open day for everyone to unwind from the relentless birding agenda and gear up for what's next to come.
Alternately, if the group wants to pursue birding on this day we will visit a nearby forest where we will be looking for some local endemics which are hard to find like antbirds, nunbirds and plenty other.
However, there will be some birding done today as we will be looking for owls after sunset and will be targeting some amazing species like the crested owl.
B-L-D (Breakfast, Lunch – Dinner included)
Day 7 – Mid Elevations
This will be another hectic day with a lot of walking involved. After an early breakfast, we will visit the nearby skywalk trails and a series of suspension bridges for a more relaxing introduction of the flora and fauna of the forest canopy. Like most other walks this is bird watching walk and we will encounter plenty of birds like guans, woodcreepers, wrens, manakins, flycatchers et
Return before lunch and then based on the groups plan we can either shoot at the lodge feeder or head out for another walk to look for the common potoo. This will be another hectic walk and we will be back by 7pm at our lodge.
Meet for dinner and drinks and retire for the night.
B-L-D (Breakfast – Lunch – Dinner included)
Day 8 – Talamanca Cloud Forest
After an early breakfast this morning, we head across and then up into the Talamanca Mountain Range en route to our last destination, the high cloud forests just on the Pacific side of the Continental Divide. The farms here are run with a collaborative effort between the family that owns the lodge and the local farmers. We'll spend the afternoon photographing the amazing high-altitude hummingbird species like Fiery-throated Hummingbird, Green Violet-ear, and Magnificent Hummingbird.
After nightfall, we will head into some private lands to look for the bare shanked screech owl and unspotted saw whet owls.
B-L-D (Breakfast – Lunch – Dinner included)
Day 9 – Talamanca Cloud Forest
Before breakfast, we will head out with one of our local guides to look for the Resplendent Quetzal, the highlight species of all birders visiting Costa Rica. The lodge owner and his family have started a project to work with local farmers in the area to monitor and protect the Quetzal, and this network raises our probability of getting a good opportunity to seeing this beautiful species. After breakfast, we'll head over to another local farm to look for one of the rarest humming birds of costa rica, the volcano humming bird. These are rare birds and only found in the highland areas.
Other rare birds will include the long tailed silky flycatcher, flame throated tanager and spotted woodquail, acorn woodpecker, black billed nightingale thrush, tufted flycatcher
B-L-D (Breakfast – Lunch – Dinner included)
Day 10 – Talamanca Cloud Forest
For the last session of our trip, we will decide our plan based on the sightings of the previous days. If our group wants to try the quetzals again we can give it another shot or look for other local endemics.
After breakfast, we check out to head back to the capital city. We arrive at our hotel for lunch. We'll take the afternoon to go over images for the last time before bidding adieu. Dinner is not included on this day.
B-L- (Breakfast – Lunch included)
Dinner is not included on this day.
Day 11 – Airport
Private transfer to the airport for your flight home. Only breakfast included on this day.
Itinerary Includes
Lodging as specified
Meals as specified
Private transfers to and from hotels on first and last days
Professional driver/photo/nature guide and private transportation in spacious vehicle Multiple-flash hummingbird photography setup equipment
Entrance fees for all described activities
Taxes on all services listed above
Itinerary Does Not Include
Airfare
Dinner on the last night
Alcoholic drinks
Gratuities
Non-meal time snacks
Non-meal time soft drinks and bottled water
What to bring on this tour
Casual clothing for traveling in cities.
Shirts –long and short sleeved.
Sweater, light fleece or jacket.
Trousers – cotton hiking pants or light weight pants (jeans not recommended-to slow to dry)
Hiking shorts.
Socks – bring extra in case feet get wet.
Binoculars
Cameras
Bug spray
Visa Information
Costa Rica requires Indian citizens to be in possession of a valid visa when they arrive. However, people of ANY nationality holding valid US, Canada, Japan, South Korea or Schengen visas do not need a prior visa. The only conditions being that the visa must be valid for 3 months and should be stamped in your passport.
ALL IMAGES ARE COPYRIGHT SUPREET SAHOO